IT IS NICE TO SEE YOU! WE WOULD LOVE TO SHARE THE HAPPINESS OF OUR HOPS WITH YOU
We invite companies and distributors operating in the cosmetics, pharmaceutical, brewing, culinary and herbal industries both in the Polish and international markets to cooperate with us.
We offer the highest quality hops grown on plantations based on the latest technologies in the industry. The GLOBALG.A.P and Integrated Production certification obtained for our hops guarantee the purity and high quality of the raw material.
We offer our partners individual terms of cooperation:
– packaging according to needs
– delivery in accordance with the agreed schedule,
– the possibility of commissioning other hop varieties,
– hops in various forms: hop cone, pressed hop cone, extracts, oils, and more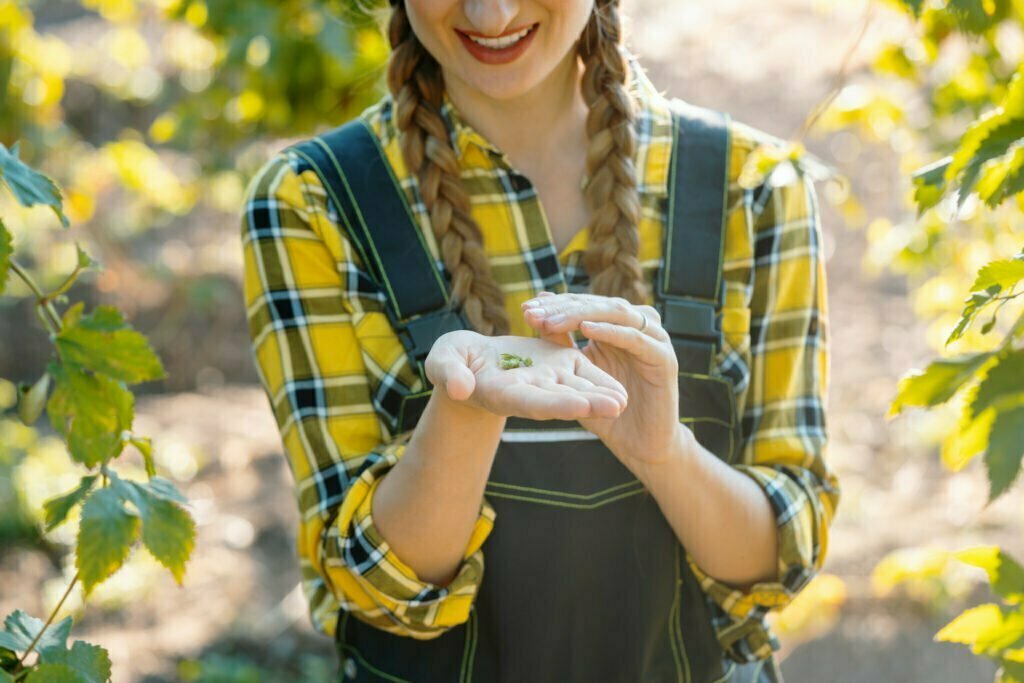 Are you interested in cooperation or have any questions? Please feel free to contact us